Residential Moving
Fox Moving is a locally owned and operated Knoxville Moving Company specializing in residential moving services. Whether long distance or local and no matter the size, our moving company is prepared. We are experienced in Local Moves, Interstate Moves, Packing, Unpacking, Loading, and Unloading. We work 24 hours, 7 Days a week and can move you with as little as 1-hour notice!
The key to all successful residential moving services is good planning. So, from the very first phone call to moving your family into your new home, we pay attention to the details so you don't have to. Our goal is to provide excellent, stress-free service at affordable rates. From the free, no-obligation, in-home estimates, to pad wrapping all of your furniture before it leaves your home, Fox's professional Knoxville TN movers are trained to treat your belongings like their own!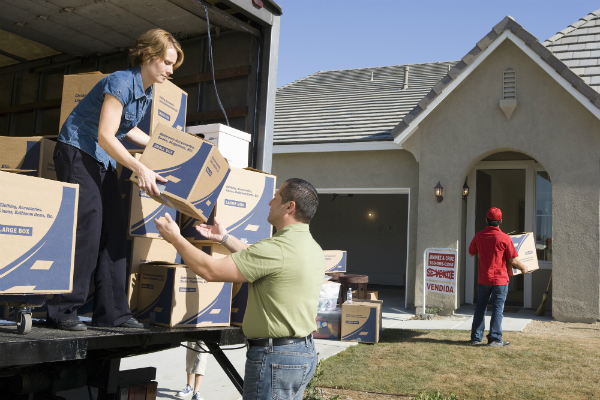 East Tennessee Local Moves
We know that packing your most loved belongings into a truck and moving to a new home can be overwhelming. You don't need the added pressure of having to micro-manage an inexperienced moving company. That's why, at Fox Moving & Storage, we aim to help you keep it simple. We work not just for you, but with you throughout the entire relocation process, from a painless, no-commitment estimate to delivery of your items. We take on the heavy lifting and the hassle. Part of making your move painless and hassle-free is our guaranteed pricing program. This ensures that the cost of your move does not change unexpectedly. The last thing you need is surprises on your next moving day!
Long-Distance Moves
Fox Moving & Storage is a licensed interstate mover with over 14 years combined experience. That experience is more valuable than many people realize. Interstate moves require all the same attention to detail as local moves and then some. Crossing state lines requires knowledge of federal and state regulations. Not to mention that travel times must be taken into account and may be impacted by changing weather and road conditions. A lot of thought and planning is needed for your belongings to reach their destination as expected! You can count on Fox Moving and Storage to oversee all of these specifics and more.
We're confident that your moving experience with us will show you firsthand why Fox Moving & Storage is #1 in customer service.
24 Hours A Day! 7 Days A Week! 1 Hour Notice! Call Fox Moving Knoxville At 865-437-5555 For More Information.